Learn the skills it takes to be a competitive tournament angler from Professional Angler Kurt Dove and his friends!
Our latest camp session videos
---
We are set, 3 Camp Sessions for 2021!
Session 1 - May 29- June 2 @ Lake Amistad, Del Rio, TX.
Session 2 - June 3-7 @ Lake Amistad, Del Rio, TX.
Session 3 - July 5-9 @ Oneida Lake, Brewerton NY.

Heading into 2021 and looking back at 2020 Pro-Bass Youth Camps were amazing! So happy we were able to have camps with zero incidents as we did our darndest to provide a safe environment for campers, instructors and all the staff! 2020 camp videos are here on the site so you may get a glimpse of how the Pro-Bass Camp experience is provided. Young anglers continue to achieve success after their experiences at Pro-Bass Camp. We are all so happy for them and look forward to seeing them every year they are able to attend. We continue to have campers from many states travel to Del Rio, TX and Syracuse, NY to attend the program. Our instructors at camp continue to be the best Pro's and Regional anglers that enjoy teaching the youth to be successful on the water. The 2021 Camp at Amistad are sure to be some of the best as well as the NY camp being held the earlier in the year to provide even better fishing action! Camp registration is based on receipt of deposit. Camps are held in June at Lake Amistad just outside of Del Rio, TX and in July at Oneida Lake near Syracuse NY. Please email info@probasscamp.com for additional information.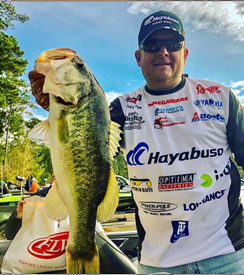 Kurt Dove's Pro-Bass Camp is designed for the young angler who aspires to be successful on the tournament trails. All campers receive On-The-Water instruction from Professional Anglers and a generous Tackle Pack. A tournament will be held on the last day of camp to compete for trophies, prizes and camp honors.


If you are a young angler, interested in tournament fishing, and would like to learn the tips and tricks it takes to become a better angler... contact us Today!